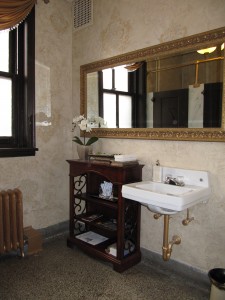 As the chill of winter has arrived; we spend more time in the warm comfort of our home…so why not make your home even more comfortable with a remodel!
It may be a running joke that there are two seasons in Minnesota, construction and winter; but construction is not just for the warmer seasons. Winter is the prime time for Advanced Home Improvements to give your home a little spruce. So what does this mean for you? A quicker start date for your project, as well as a faster completion time!
A small remodel of your bathroom can make your home even more aesthetically pleasing to you and the loved ones you invite over for a visit.
Often times we disregard the decor of our bathroom; they tend to be the smallest room in our homes, as well as the room that we spend the least amount of time in. However, your bathroom can become the room you go to when you need to relax. A long luxurious soak in a bath tub can be just the fix you need after a long day at the office.  But your bathtub might be small and outdated, and not pleasing to soak in at all! Homeowners are now updated their bathrooms with ammenities such as soaking tubs, privatized toilets and heated floors.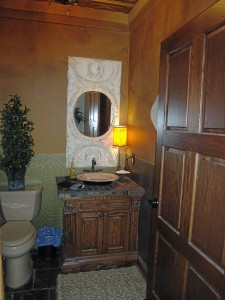 These few improvements can not only turn your bathroom into your relaxation room, but add value to your home and even help it sell!